Our Projects of Corporate Social Responsibility
Health Program: Bridge to Wellness
Education Program: Bridge to the future
Community Development Program: For the welfare of the community
Reforestation and Volunteer Program: Union bridges
We support communities in the development of initiatives or projects for the welfare and health of the population.
To contribute with the formation of new generations in Guanacaste is one of the main objectives for our company, trying to build a future with more opportunities for all.
We facilitate projects that contribute to the needs of the communities in infrastructure, culture and values of Guanacaste.
Led by an agricultural collaborator, lover of the environment and history. The north of the project is clear, perpetuating the trees on the edges of the river and nearby communities.
About Us
We are a company that represents the history and traditions of Guanacaste´s culture.  We are also one of the main sources of work in the area, developing growth and opportunities, giving work to more than 450 permanent collaborators and in the time of harvest we hire more than 1000 workers , impacting the income of families and strategic partners.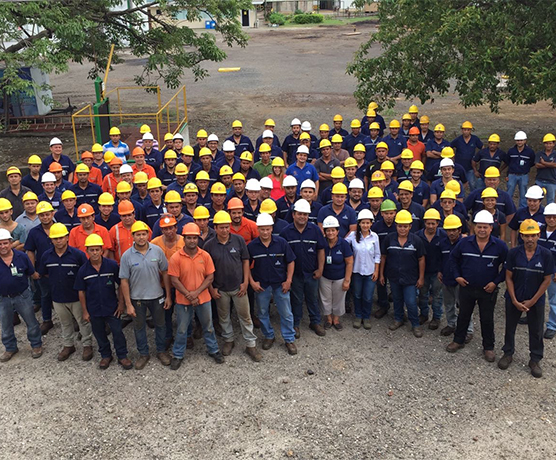 Our Values
Respect
We recognize the value of others and don't disqualify the ideas and opinions even if we do not agree with them. We are considerate and attentive in relationships with colleagues.
Innovation
We are constantly looking for new ways to solve and create value. We also question the established, assume risks and are part of the change.
Responsability
We make commitments and carry them out with diligence and dedication, assuming the consequences of our actions and decisions.
Excellence
We aspire to the best results efficiently and we do things right from the beginning to the end, both in the big and the small tasks.
We don't see excellence as a final destination but a way to do things every day.
We aspire to superior quality, although it demands more work and effort from us. We achieve excellence with ability, passion and commitment at work.
Order
We plan adequately our actions and the proper use of resources to carry out processes efficiently. We don't act by reaction or improvisation and do things according to your program, at the right time, in the right way and in the right place.
Our certifications
Certification FSSC 22000

EPA Registration, United States Environmental Protection Agency

ISO 9001, international icontec – Quality Management Standard